Bonjour À Toutes Et À Tous!
Bienvenue to our 'Bon Appétit' bilingual language-learning blog.

Follow along as we make a traditional Senegalese dish!
We continue our month long celebration of le Mois de la Francophonie with a stop in Africa, the continental home
to over half (55%) of all French speakers!
The geographical and historical usage of the French language comes as a surprise to many, but the global impact of the language only continues to grow.
Le saviez-vous?
Did you know? Today,
125 million students and 900,000 teachers
find joy and an enhanced cultural understanding of the world in studying French.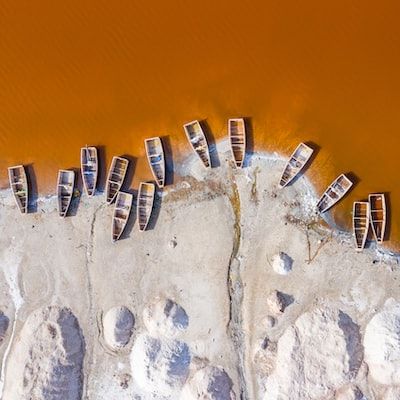 Senegal celebrates le Mois de la Francophonie along with 87 other members of the International Organisation of
La Francophonie.
Today, we walk you through the national dish of Senegal:
Thiéboudienne!
Le Thieboudienne Sénégalais
Liste Des Ingrédients
1 kilo de poisson blanc
1 bouquet de persil
1 tasse d'échalotes finement hachées
1 gros oignon, émincé
425 gr de sauce tomate
1 cuillère à soupe de concentré de tomate
5 gousses d'ail
3 tasses de riz
1 grosse carotte
1 poivron vert
2 aubergines
900 gr de pommes de terre / manioc
8-10 tasses d'eau
225 gr de poisson fumé
1 piment lampion
2 cubes de bouillon Maggi
1 tasse d'huileSelPoivre
Préparation Du Thieboudienne
1. Laver soigneusement le poisson et sécher à l'aide de papier absorbant. Vider le poisson si besoin. Couper le poisson 4 à 5 fois en oblique de chaque côté. Frotter le poisson avec du citron et assaisonner le poisson en mettant le sel. Mettre de côté.

2. Préparer la garniture pour farcir le poisson: A l'aide d'un robot ménager, mixer le persil, les échalotes, l'ail, le piment et le bouillon. Réserver ce mélange.

3. Mettre le poisson dans une portion du mélange au persil. Retourner le poisson de sorte que les deux côtés soient recouverts du mélange, y compris l'intérieur du poisson. Laisser reposer pendant que vous préparez les légumes pour le plat. Cela peut être fait une ou deux heures à l'avance; couvrir et mettre au frigo.

4. Nettoyer et laver les pommes de terre / manioc. Eplucher et couper les en gros morceaux.

5. Rincer et couper la carotte, les aubergines et le poivron vert en gros morceaux.

6. Ajouter dans une marmite 1 tasse d'huile; faire chauffer pendant quelques secondes et frire le poisson de chaque côté dans la marmite jusqu'à ce qu'il soit doré pendant 5 minutes environ. Retirer le poisson et mettre de côté.

7. Ajouter l'oignon, la sauce tomate et le reste du mélange au persil (environ 2 cuillères à soupe), ajouter sel et poivre selon vos préférences. Laisser mijoter pendant cinq minutes environ.

8. Verser 6 tasses d'eau dans la marmite puis ajouter les légumes à la marmite et laisser mijoter pendant 30 minutes ou jusqu'à ce qu'ils soient cuits. Une fois que le temps est écoulé, retirer les légumes et réserver.

9. Ajouter le riz et environ 1-2 tasses d'eau. Ajouter la moitié du poisson. Couvrir et cuire à feu très doux pendant 20 à 25 minutes ou jusqu'à ce que le riz soit cuit et que l'eau soit entièrement absorbée. Remuer de temps en temps en prenant soin de ne pas laisser le poisson se défaire.

10. Une autre option consiste à terminer la cuisson du riz au four pendant 10 minutes ou une fois le riz tendre.

11. Mettre le riz dans un grand plat et servir.
Voila!
Quand vous aurez cuisiné ou goûté, faites-nous signe! Let us know how it is!

Avez-vous des questions en français ou anglais? Demandez-nous et on vous répondra (we'll get back to you!) .
The Freestyle Lifestyle:
#GoPolyglot
Our language is not only effective, it's fun. We pride ourselves on our pedagogy & 2nd language. Language is 100% about connecting people! Join us as we continue to revolutionize language learning: Try a free evening class or our popular
Saturday 'Cafe'
(11 am-12:30pm) at 801 Rio Grande!
Continue to follow our celebration of
le Mois de la Francophonie
on our social media! Next week's stop on the roadmap: how to sound like a native French speaker! Get a headstart on perfecting those tricky accents with our
Pronunciation Workshops
!