SATURDAY CAFES: Drop-In!

Learn Online, via Zoom
Any single Saturday during an active session:

2022: Jun 6-Jul 30, Aug 8-Oct 1, Oct 17-Dec 10

Saturdays 9:30-11am + Saturday 11am-12:30pm, depending on level.
Support@freestylelanguages.com for information on levels and class times

First-time students: use code DROPIN to save $25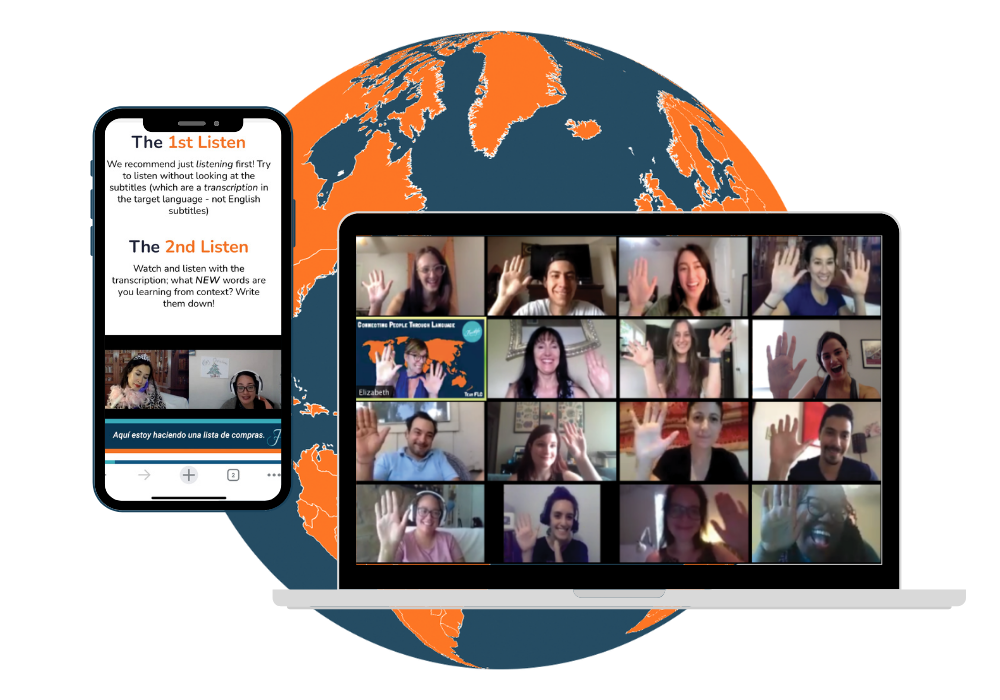 Join us for fun, dynamic & stress-free conversation practice led by expert instructors.

Engage with language & culture while connecting with learners from around the world - Saturdays only.
What You Get
Virtual class (90 min.) on Saturday
Fun, dynamic, interactive

Join other students in active classes
At your level

Virtual events (monthly)
Practice speaking in relevant context