Where Are You Trying to Go?
French Capstone: Dix Pour Cent

Capstone: The Bridge to Intermediate Speaking
Learn Online, via Zoom
Capstones use movies or TV series to review essential grammar and vocabulary while varying themes, culture and dialects you experience. By the end, you can expect the course to be entirely in French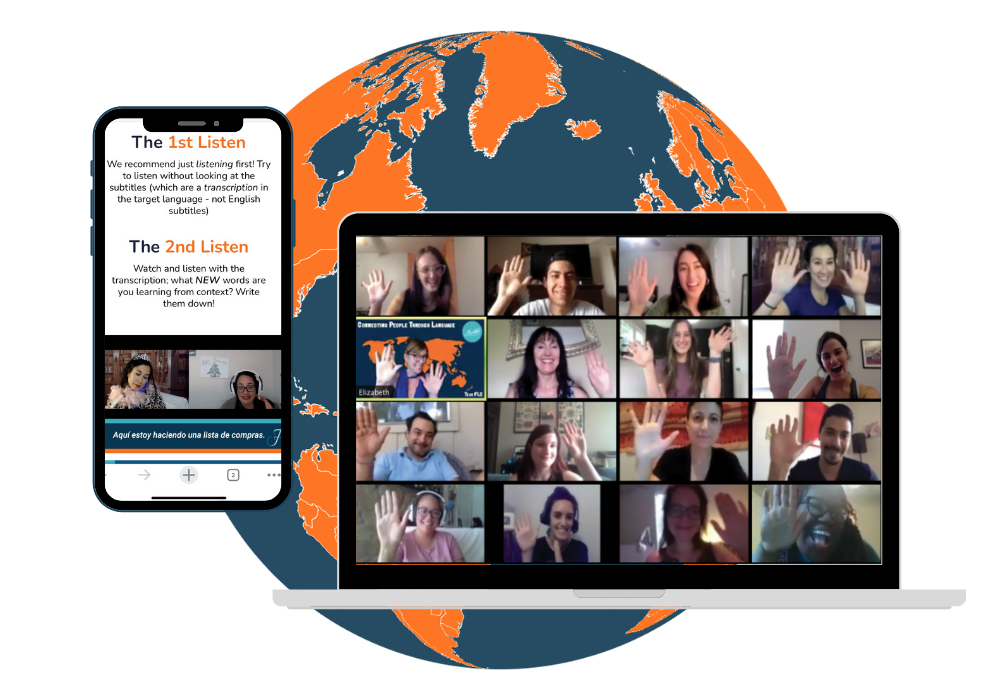 Start Your Journey & Enroll Today!
private course
Get the benefit of our 8-week curriculum, developed over years, in individualized sessions with your instructor.

Single & duo options available.
Saturday 'Cafés'
Starting at $35
60 minutes of culturally-rich group conversation practice led by an expert instructor.

Single & bundle packages available.