Where Are You Trying to Go?
French Capstone: Dix Pour Cent

January 23 - March 18

Monday and Wednesday 6:15 - 7:30pm

Early Bird Pricing Ends January 15 (code: EarlyBird0123)

Registration Through January 29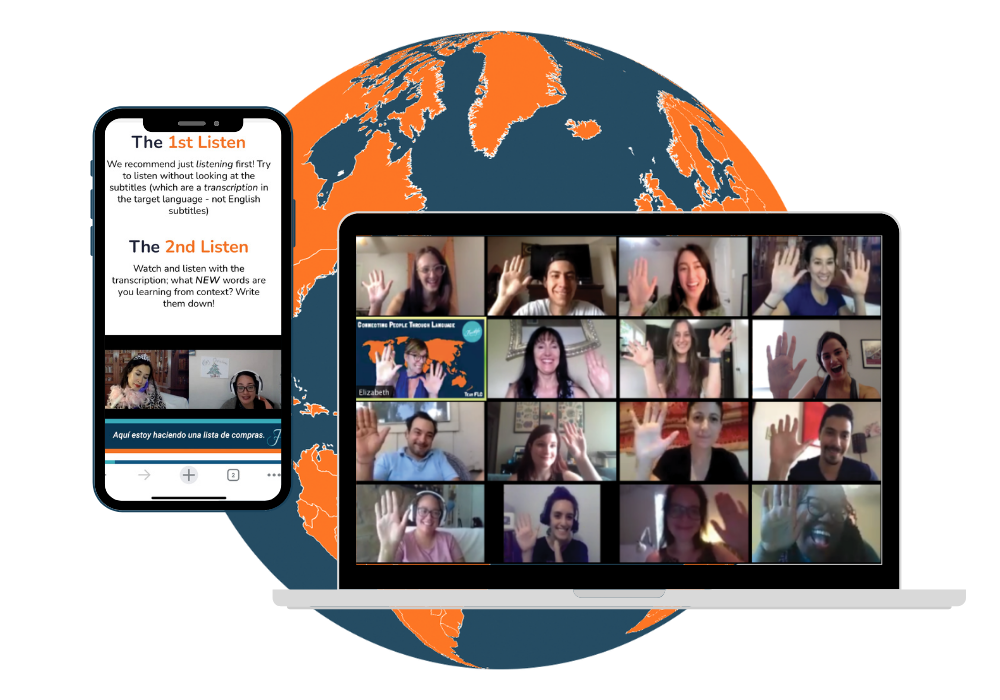 Capstone: The Bridge to Intermediate Speaking
Capstones use movies or TV series to review essential grammar and vocabulary while varying themes, culture and dialects you experience. By the end, you can expect the course to be entirely in French

What You Get: Weekly Breakdown
Virtual classes (75 - 90 min) up to 3x / week
Choose your own schedule

Customized Prep Lesson Videos
Build confidence & watch before class

Dynamic Practice Activities
Crossword puzzles, dialogue videos, quizzes, answer keys, & more

Pronunciation Exercises
Audio Files & Personalized Feedback

Community Discussion
Connect and engage with fellow learners

Conversation Coaching
Meet 1 on 1 outside of class

Virtual events (monthly)
Practice speaking in relevant context

Choose Your Plan & Enroll Today!
All Times Listed in US-Central
2x / Week
Monday / Wednesday 6:15 - 7:30 pm


For dedicated learners who want to progress at a steady pace! Work toward your goals while getting a weekend break.
Just looking for conversation practice?
Join us for Saturday Cafés: 90 minutes of culturally-rich group conversation practice led by an expert instructor.

Single & bundle packages available.