Lorena Dominguez, TEFL
SPANISH & ENGLISH SENIOR INSTRUCTOR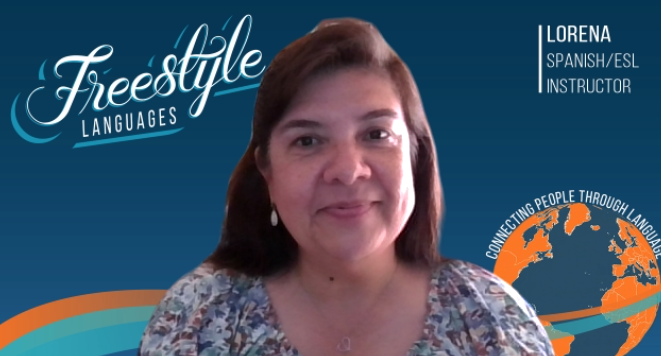 Lorena was born in Chihuahua, Mexico. However, she was raised in Los Angeles, California. Her parents' decision of moving from one country to another -while she was still an infant- allowed her to learn English first (in an academic setting) and years later return to her own country to learn Spanish (in an academic setting).This gave her first-hand experience towards understanding that embarking in a world of second language learning goes hand-in-hand with jumping into cultural pools. Lorena comes to Freestyle with a variety of degrees, including a graduate degree in Psychology from the University of Ciudad Juarez and a TEFL certification, and multiple years of experience: 16 years teaching ESL, and 7 years of teaching Spanish both in Mexico and the USA.
While teaching ESL to international students at UTEP, she further deepened her love for that blend of language learning + cultural appreciation. She enjoys making the classroom a life-learning experience, meeting students' personal language learning needs, and explaining grammar (whenever necessary) in simple fashion.

She immediately connected with Freestyle through the mutual embrace of Nelson Mandela's statement: "If you talk to a man in a language he understands, that goes to his head. If you talk to him in his language, that goes to his heart." And as a unique team member of Freestyle's 'Language at Work' program looks forward to connecting ESL and Spanish learners!